As a leading irrigation contractor, we provide a range of services to local property owners.
An irrigation system can provide necessary moisture to the landscaping elements on a property, including any grass and plants that exist there. Most irrigation systems include sprinklers connected to an electrical panel, which controls which components run at what times of the day. During the construction process, both residential and commercial properties are typically landscaped. This portion of the process also includes the design and installation of the irrigation system, a task that is usually left in the hands of an irrigation contractor. But if you're looking for someone to update or repair your existing system, you can trust the team at Yosemite Irrigation and Landscaping, Inc.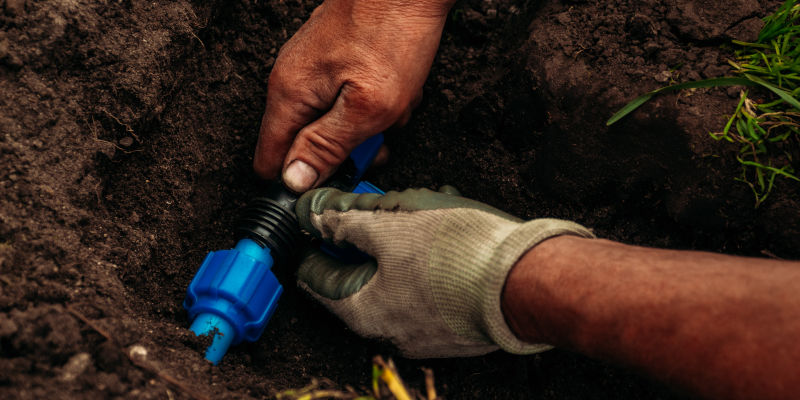 As a leading irrigation contractor serving Jacksonville, Florida, we provide a range of services to local property owners. Our technicians can design and install new systems as part of the construction or renovation process, as well as work on existing systems that aren't performing properly. Whether you're dealing with areas of your property that don't get enough moisture or broken components that require repair or replacement, you can count on us as your trusted irrigation contractor. We'll address any issues you're dealing with to ensure your irrigation system can properly hydrate the living elements on your property.
Our technicians are highly trained in irrigation system design, installation, and repair. With over three decades of combined experience, our team is the one you can count on to provide a high level of service, reliability, and quality. For more information or to request service on your property, contact us today.
---
At Yosemite Irrigation and Landscaping, Inc., our irrigation contractors proudly serve customers in St. Augustine, Fruit Cove, St. Johns, Jacksonville, Ponte Vedra Beach, Palm Valley, Vilano Beach, Butler Beach, Crescent Beach, Elkton, Flagler Estates, Nocatee, Palm Coast, and throughout Flagler County, Florida.