Don't let standing puddles from heavy rainfall ruin your garden.
The fruits, vegetables, and floral life growing in your garden need water to survive and thrive. However, too much of one thing is very rarely a good thing, and that includes the water. Too much water is bad for the health of your garden. If you've noticed standing puddles showing up in your Fruit Cove, Florida garden after a heavy rainfall, it may be time to look into repairing your garden drainage system or setting one up if you don't already have one.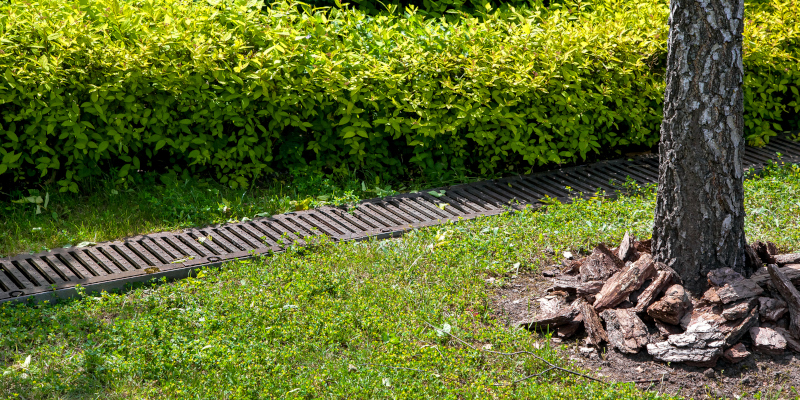 Plants can drown or develop root rot in the presence of too much moisture. The soil in your garden can absorb some of this moisture, but it can easily become oversaturated with heavy rainfalls. Garden drainage systems collect this excess water and redirect it elsewhere, so your garden doesn't flood. This redirected water gets deposited far away from your garden, typically going to sewer systems to be treated.
If the garden drainage system in your garden isn't functioning, it's time to look at possible reasons. Part of the problem could be the garden itself, including problems such as soil that's too compacted to absorb any water or a poor soil composition that turns out to be resistant to water. Other reasons involve a malfunctioning garden drainage system. If your garden keeps flooding, call us here at Yosemite Irrigation and Landscaping, Inc. to diagnose the issue and take care of the problem, so you can get back to growing your fruits, vegetables, and flowers without worrying about root rot.
---
At Yosemite Irrigation and Landscaping, Inc., we offer garden drainage services for customers in St. Augustine, Fruit Cove, St. Johns, Jacksonville, Ponte Vedra Beach, Palm Valley, Vilano Beach, Butler Beach, Crescent Beach, Elkton, Flagler Estates, Nocatee, Palm Coast, and throughout Flagler County, Florida.