Keep your home safe and sound with a foundation drainage system.
You trust your home to keep you safe from the storms and inclement weather outside. When that doesn't happen, there are many different possible reasons as to why this may be the case. One of these possible reasons is improper foundation drainage.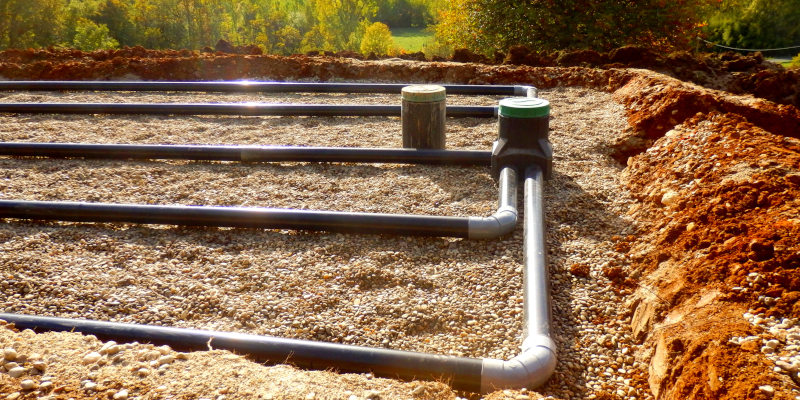 A foundation drainage system is what prevents flooding in your home and basement during heavy rainfall. Without it, there isn't anywhere for this rainfall to go other than sitting in your home. This standing water can lead to severe damages in your Palm Valley, Florida home or business, including water spots around your foundation, constantly clogged drains, and even cracks in your home or business's foundation. Left alone, these damages can worsen and even threaten the structural integrity of the building.
A foundation drainage system that is functioning properly will prevent these damages by rerouting the rainwater elsewhere. This water typically gets carried away to your local sewer system, where it can be treated later and redistributed out to the community in the form of bath water, sink water, and other everyday sources of water in your home or business.

A functioning foundation drainage system is crucial to avoiding flooding and residual water damage. These damages are often very costly to repair and can lead to severe health and safety risks. If your foundation drainage system isn't working properly or if you have questions about rerouting rainwater away from your structure, contact us here at Yosemite Irrigation and Landscaping, Inc. to learn more about how drainage systems keep you and your building safe.
---
At Yosemite Irrigation and Landscaping, Inc., we offer foundation drainage services for customers in St. Augustine, Fruit Cove, St. Johns, Jacksonville, Ponte Vedra Beach, Palm Valley, Vilano Beach, Butler Beach, Crescent Beach, Elkton, Flagler Estates, Nocatee, Palm Coast, and throughout Flagler County, Florida.