We can help you with patio drainage problems.
When you have a patio in your yard that is made of pavers, you need to make sure it has proper drainage. When you have a patio that does not have a drainage system, you can have all sorts of problems like standing water, mold and bacteria growth, damage to the foundation of your home, and erosion of the soil under the pavers. All of these problems will not happen if you have proper patio drainage. At Yosemite Irrigation and Landscaping, Inc., we know how important patio drainage is, and we can help you with all of your patio drainage problems.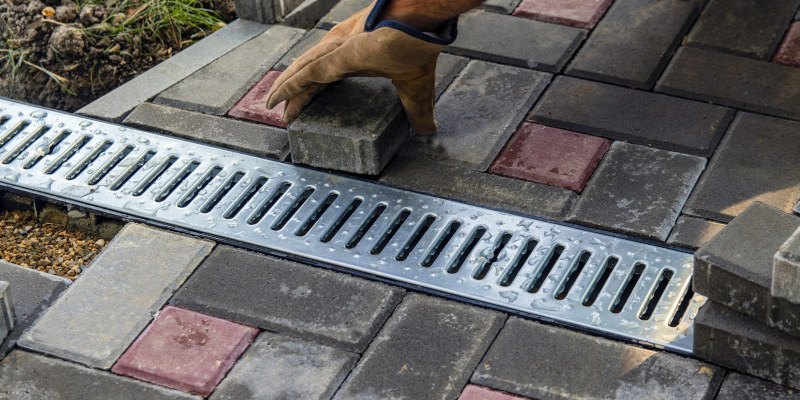 We can install a new patio and patio drainage system at your Palm Valley, Florida home for you. We know exactly what needs to be done to make sure you don't have water problems on your patio and don't have to deal with standing water problems. We can install a drainage system that will give all the water a place to drain and protect your beautiful patio.
We have all the training and experience needed to get the job done and get it done the right way. We can also work on the slope of the patio to help with drainage. We can also help if you have an existing patio that is having drainage problems. We can install a drain system or find a solution that will work for your patio.
Reach out to us today if you want to learn more about patio drainage and why it is important. We can answer any questions you might have and help you decide if a drainage system will benefit your property. We do top-notch work and strive to do a great job on every job we do. We offer excellent customer service and are confident that you will be happy with our work.
---
At Yosemite Irrigation and Landscaping, Inc., we offer patio drainage services for customers in St. Augustine, Fruit Cove, St. Johns, Jacksonville, Ponte Vedra Beach, Palm Valley, Vilano Beach, Butler Beach, Crescent Beach, Elkton, Flagler Estates, Nocatee, Palm Coast, and throughout Flagler County, Florida.