We can help you with storm water drainage problems.
The weather can really wreak havoc on your property. This is especially true when a big storm rolls through. High winds and a lot of rain can really do a lot of damage to your property. Sometimes the storm water runoff can be pretty significant. It can be overwhelming to deal with a lot of standing water on your property after a storm. That is why we are here to help you with storm water drainage services.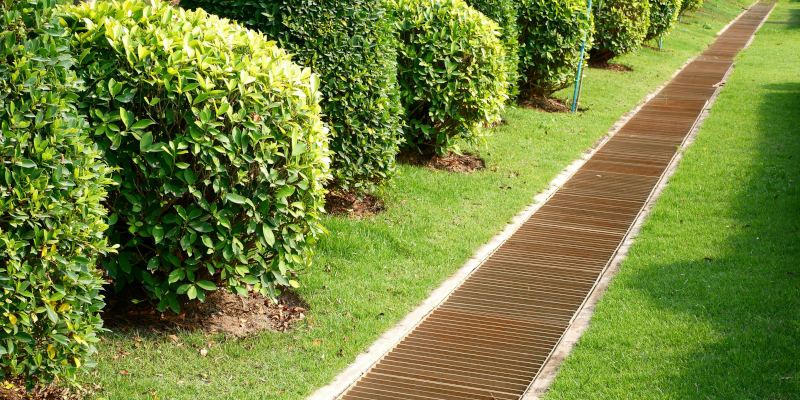 If you are having issues with storm water drainage at your Palm Valley, Florida property, reach out to us as soon as possible. We have all the experience and equipment needed to install a storm water drainage system that will prevent standing water from accumulating on your property.
At Yosemite Irrigation and Landscaping, Inc., we know how devastating standing water can be for a property. It can damage your landscaping, attract pests, and even seep into your home's foundation, causing costly damage.
This is why we offer storm water drainage services to make sure your drainage system is working properly, diverting the storm water away from your home and not leaving any large puddles in your yard. We will come and look at your property and see exactly what needs to be done to fix your drainage system to solve the problem and ensure it doesn't come back again.
Give us a call today if you have storm water drainage issues. We work on both residential and commercial properties, and no matter what your drainage problems are, we can help you out with them. We do great work and work hard for our customers. We are friendly, reliable, and experienced in our field of work. Contact us today to learn more.
---
At Yosemite Irrigation and Landscaping, Inc., we offer storm water drainage services for customers in St. Augustine, Fruit Cove, St. Johns, Jacksonville, Ponte Vedra Beach, Palm Valley, Vilano Beach, Butler Beach, Crescent Beach, Elkton, Flagler Estates, Nocatee, Palm Coast, and throughout Flagler County, Florida.