Our beautiful, high-quality pathway lights will make your landscape easier to navigate and make it look even better than it already did.
At Yosemite Irrigation and Landscaping, Inc., we are passionate about landscape design, and we believe you should be able to enjoy your landscape even after the sun goes down. To help you do this, we offer a variety of landscape lighting options, and one of our most popular items is our pathway lights. As the name suggests, pathway lights are designed to illuminate the pathways in your landscape, making them easier to traverse at night and making the whole landscape look even better. If you are interested in adding pathway lights to your landscape, don't hesitate to give us a call.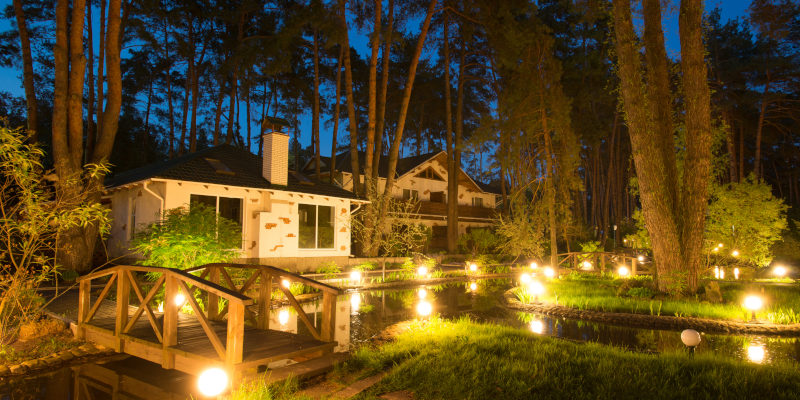 When you reach out to our team to get pathway lights, we will first go over our selection of options with you to help you choose the ideal arrangement for your landscape. From there, we will draw up plans for the installation, calculating how many lights you will need and determining the best placement for them. Once you are satisfied with our design, our experts will get to work on the installation itself, placing each light along your pathway and then getting them all up and running. By the time we are finished, your landscape will look even better than it did before, and you will be able to admire it at night as well as during the day.
Our team is proud to serve the community here in St. Augustine, Florida, and we want to help you take your landscape to the next level. If you want to add pathway lights to your yard, just give us a call to learn more about our selection.
---
At Yosemite Irrigation and Landscaping, Inc., we offer pathway lights for customers in St. Augustine, Fruit Cove, St. Johns, Jacksonville, Ponte Vedra Beach, Palm Valley, Vilano Beach, Butler Beach, Crescent Beach, Elkton, Flagler Estates, Nocatee, Palm Coast, and throughout Flagler County, Florida.