As you can guess from our name, we at Yosemite Irrigation and Landscaping, Inc. know a great deal about irrigation systems. We design, install, and service irrigation systems of all kinds, from private home systems to large systems designed for commercial properties. In this article, we will focus on irrigation system repair and go over three signs that you need to have your system fixed. If you notice any of the following three things happening to your irrigation system, we encourage you to give us a call right away.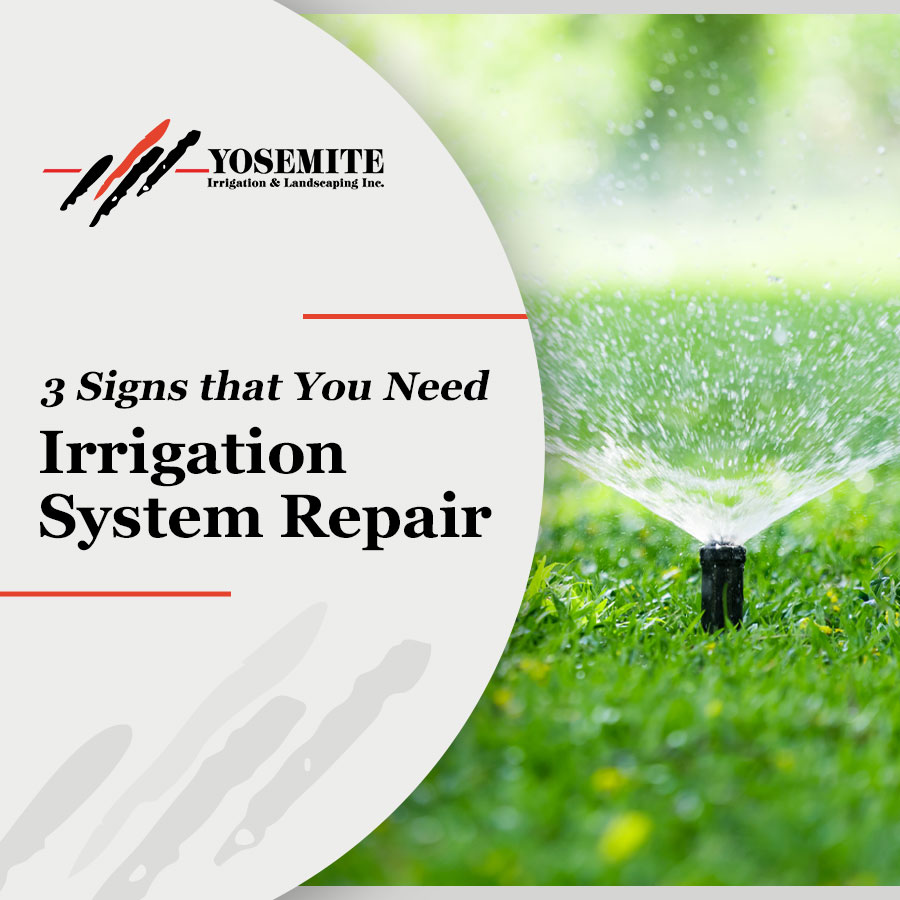 Water Pressure Changes- One sign that you may need irrigation system repair service is sudden changes in your system's water pressure. The water should flow at a steady rate, with the pressure not too high (as that can wear out the sprinkler heads) or too low (which will result in some plants not getting the water they need).
Off-Target Water Spray- Another sign that you need irrigation system repair is one or more sprinkler heads becoming misaligned, causing the water spray to miss its target. Like the water pressure issue mentioned above, misaligned sprinkler heads result in some plants or patches of grass not getting watered, leaving that part of your landscape looking sickly and parched.
Pools of Water- A third sign that you may need irrigation system repair is puddles or pools of water on your lawn, or areas where the grass and soil are getting soaked. One explanation for this excess water is that there is a leak in your irrigation lines, and you will need to find and fix that leak in order to protect your yard and avoid wasting any more water.