If your idea of a beautiful yard is one with many flower gardens or you like the idea of having a small vegetable garden for a few fresh produce items, one of the things you'll need to consider is how you will handle keeping them watered. It may be a labor of love to go out every day with a watering can, but notice one word in that sentence: labor! It might start out exciting, but that feeling could soon die, and without watering, so will the flowers and plants. When you are first planning your flower or vegetable garden, it's a good idea to install a garden irrigation system.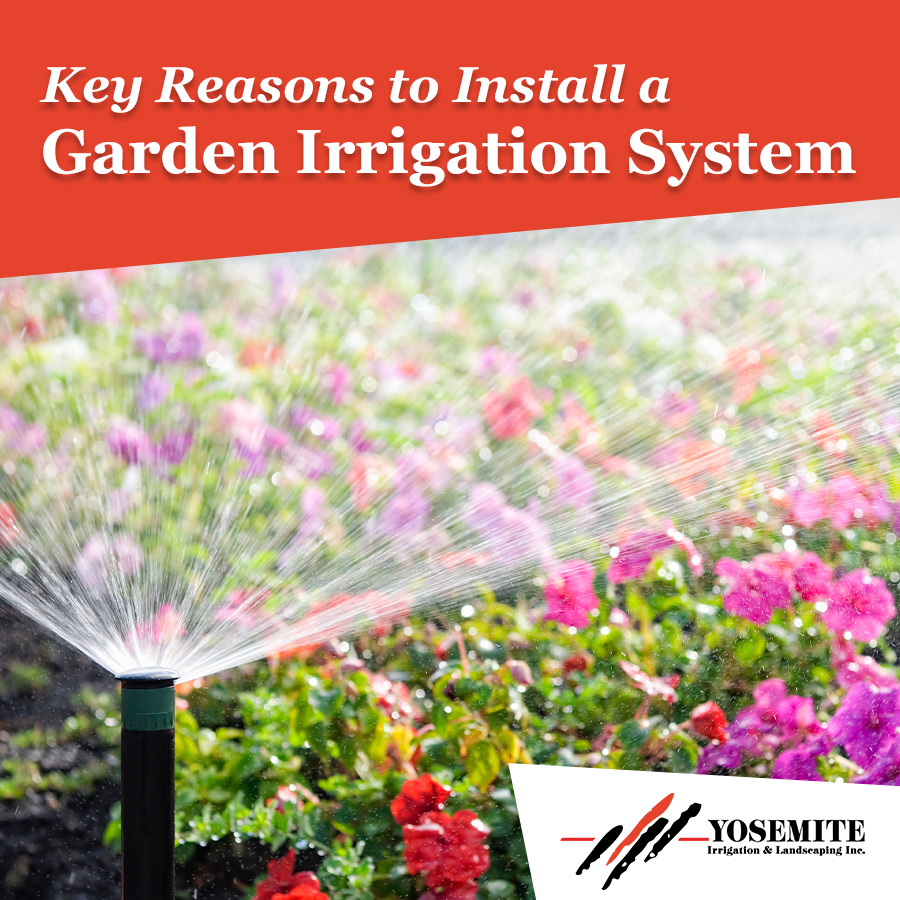 The key to the best results is to have the garden irrigation system designed and installed by a professional. While there are many DIY options out there, you'll enjoy better materials and more efficient use of water when it is done by a professional using commercial-grade products designed to last. Spending a bit more on a garden irrigation system in the beginning saves you money overall, as it won't need to be replaced every couple of years or leave you scrambling to deal with repairs all the time. In addition, a common mistake when installing your own system is not placing the lines appropriately and ending up damaging them while digging in the garden.
Your flowers and other plants will thrive with the right amount of water. A professionally-installed garden irrigation system will be fine-tuned to give each area what it needs. When it is designed properly, you'll save water too, so that is another cost measure to consider.
If you would like to learn about professional garden irrigation system installation for your home in the Orlando, Florida area, reach out to us at Yosemite Irrigation and Landscaping, Inc. We are happy to evaluate your property and discuss your plans for a garden and its water needs. Contact us today to schedule an appointment.