If you want to keep your business campus looking its best, you will need the help of a commercial landscaper. Of course, not every commercial landscaper is equally skilled, so it's important to research your candidates carefully before you make your final decision. Our team at Yosemite Irrigation and Landscaping, Inc. has extensive experience in this field, so we know what makes someone good at this job. In this article, we will go over some key qualities to look for in a commercial landscaper in order to make sure you are in good hands.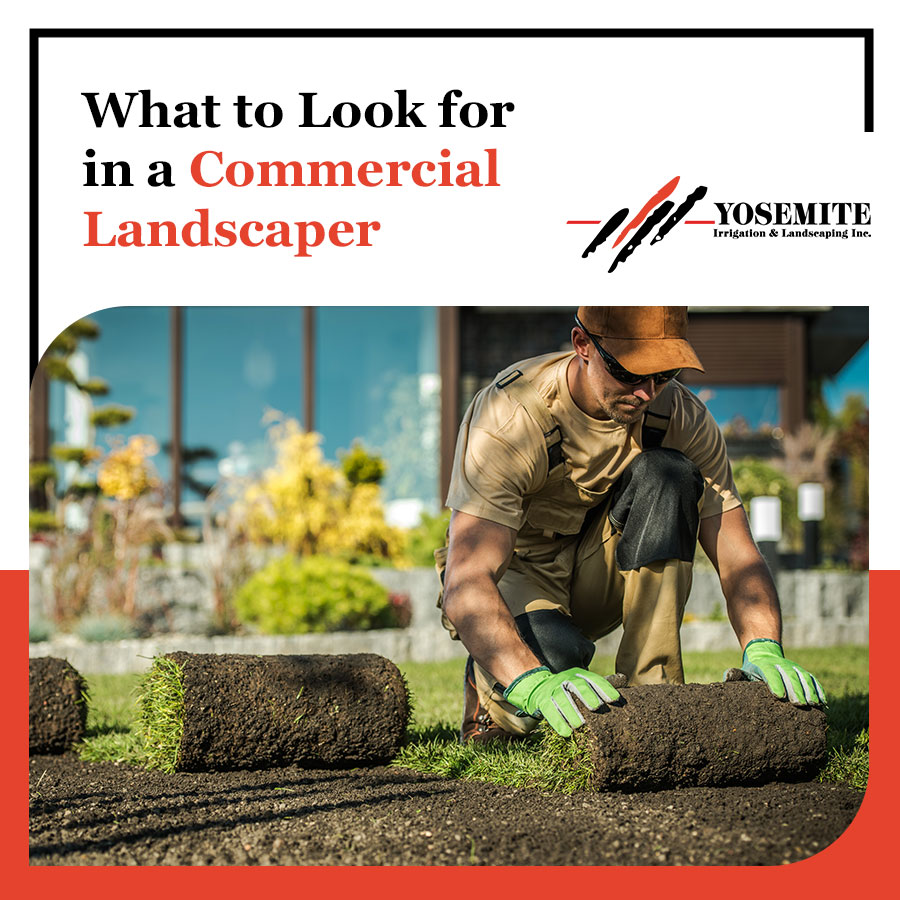 References- In many cases, the best indicator that a commercial landscaper is right for the job is positive feedback from former clients. To find out how a company's past clients rate their experience, simply ask the landscaper to provide a list of client references, and then contact a few of the people on the list and ask them directly. If they have good things to say, go ahead and hire the company.
Portfolio- Another thing to look at when hiring a commercial landscaper is their portfolio of past projects. If their past work includes projects similar to your own, then the landscaper is probably a good fit for your needs, but if most of what they've worked on are projects bigger, smaller, or just noticeably different than what you have in mind, you should probably look elsewhere.
Communication- A third thing to pay attention to when interviewing a commercial landscaper is how well they communicate with you. Do they answer your calls promptly? Do they explain their services clearly? Do they provide invoices, quotes, and other documents when they say they will? All of these things will give you an indication of what the company will be like to work with, so if you're unhappy with how things have gone so far, don't let them stick around to break ground on the project itself.