Want to have a beautiful, lush lawn? We can provide efficient watering solutions.
Walking into any hardware store or garden center, you are met with a wide array of products geared at making your lawn more beautiful and lusher. However, even with all of the products that claim to make your lawn thicker and fuller, without proper watering, they will fail. Many people in St. Augustine, Florida choose to use sprinkler systems, but they aren't as efficient as other options and can be wasteful and more expensive to run. A better option would be to seek out lawn irrigation installation for the best results.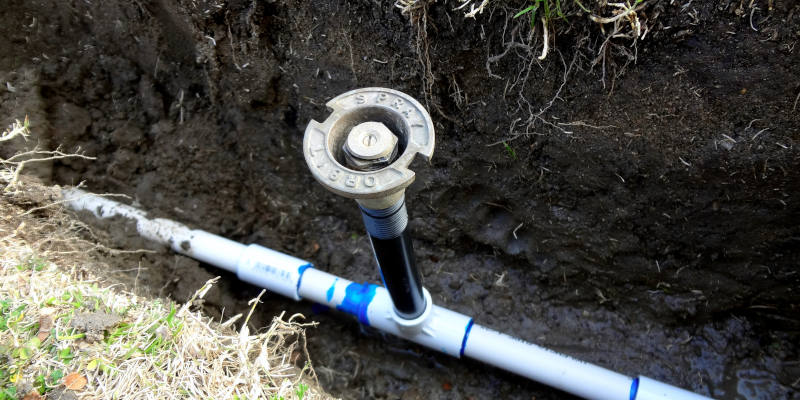 At Yosemite Irrigation and Landscaping, Inc., we are irrigation specialists and offer lawn irrigation installation for residential and commercial properties. We know how important your lawn is to you and how much time you dedicate to caring for your property. For both homes and businesses, lawns are one of the first things people notice about your space, and putting your best foot forward with a lush, green lawn can leave a lasting positive impression.
Think Specializing in the highest level of quality service and efficiency, in all aspects – Irrigation & Landscaping
Our team has a skillset geared toward caring for lawns and outdoor properties, and all of the work we perform is high-quality. With any lawn irrigation installation, we offer top-quality brands of irrigation systems from Rainbird and Hunter. We know and trust these products for their performance and reliability. All of our irrigation installations carry a one-year warranty, so you can rest assured that your system will function well for a long time to come.
If you are considering lawn irrigation installation, reach out to us. You won't regret taking this step to enhance your outdoor property to have a lovely space year round. Give us a call today to see how we can serve you with our excellent work and exceptional customer service.
---
At Yosemite Irrigation and Landscaping, Inc., we offer lawn irrigation installation for customers in St. Augustine, Fruit Cove, St. Johns, Jacksonville, Ponte Vedra Beach, Palm Valley, Vilano Beach, Butler Beach, Crescent Beach, Elkton, Flagler Estates, Nocatee, Palm Coast, and throughout Flagler County, Florida.