Don't let the grass in your lawn drown. Call us instead!
A well-manicured lawn is always a good sight to see. Whether your lawn includes a garden, has trees, or is simply a field of grass, it is important to make sure the grass and plant life in your lawn are being taken care of. While good in moderation, water can drown the grass in your lawn if too much comes at once. Heavy rainfalls are typically the culprit for this, so it is important to make sure you have a functioning lawn drainage system when these rains come.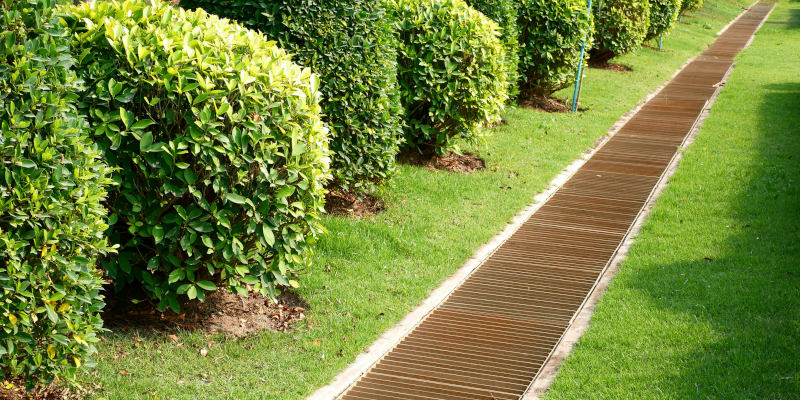 There are many signs of improper drainage in your lawn. For example, it's normal for the occasional puddle to form after a rainstorm. However, if this happens often or the puddles just won't absorb, your lawn drainage system may need to be looked at. Another sign is an inability for grass to grow in your lawn. Oxygen is crucial for grass to grow, so when your grass is deprived of oxygen, it simply won't grow. Too much water covers the grass and prevents it from absorbing any oxygen, drowning the grass in the process. If you've noticed frequent standing puddles or the grass in your lawn just won't grow anymore, your lawn drainage system may be clogged or otherwise malfunctioning.
Spotty or ruined lawns can be frustrating to deal with. If you're worried about the lawn drainage system at your St. Augustine, Florida home or business, reach out to our qualified and experienced team here at Yosemite Irrigation and landscaping, Inc.
---
At Yosemite Irrigation and Landscaping, Inc., we offer lawn drainage services for customers in St. Augustine, Fruit Cove, St. Johns, Jacksonville, Ponte Vedra Beach, Palm Valley, Vilano Beach, Butler Beach, Crescent Beach, Elkton, Flagler Estates, Nocatee, Palm Coast, and throughout Flagler County, Florida.