Our team offers a great selection of driveway lights to help you illuminate your property.
Unless your neighborhood or home is well lit, it can be hard to see your home at night, or at least tricky to make out the details. While your car's headlights help, it never hurts to add more light to improve your nighttime visibility even more. Our team at Yosemite Irrigation and Landscaping, Inc. offers a variety of outdoor lighting options to help you show off your home and solve these kinds of practical issues, and for the latter, we offer high-quality driveway lights. Adding lights to your driveway is a great way to ensure you never miss the entrance to your property again.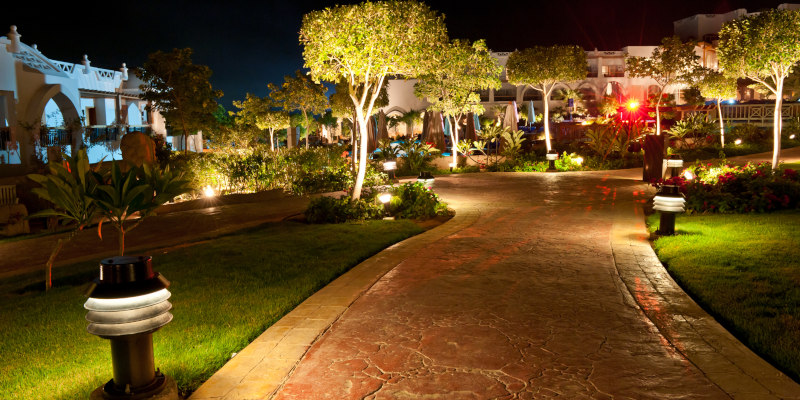 We offer a wide variety of lighting options, and the first step in getting driveway lights is to select the option you want. Once you have looked through our selection and chosen the option with the right functionality for your needs and the best style for your property, our team will draw up plans for installing them. We'll help you determine where to place your driveway lights and figure out how many you will need to get the effect you are going for. Then, our experts will get to work on the installation process itself and get your new lights working as soon as possible.
Our team is proud to serve the St. Augustine, Florida community, and we want to help you make your home the best it can be. If you are interested in adding driveway lights to your property, just give us a call to find out how to get started.
---
At Yosemite Irrigation and Landscaping, Inc., we offer driveway lights for customers in St. Augustine, Fruit Cove, St. Johns, Jacksonville, Ponte Vedra Beach, Palm Valley, Vilano Beach, Butler Beach, Crescent Beach, Elkton, Flagler Estates, Nocatee, Palm Coast, and throughout Flagler County, Florida.