If you own or manage a commercial, industrial, or municipal property, one thing you'll need to stay on top of is the condition of the landscaping. It is far more affordable to have reliable commercial irrigation systems providing proper hydration than it is to constantly need to install sod and other landscaping. It is important to keep an eye on your irrigation system so any repairs can be handled in a timely manner. The more reliable the system, the fewer issues you should have, so taking care when first installing a system and monitoring for any signs you need to schedule repairs are important.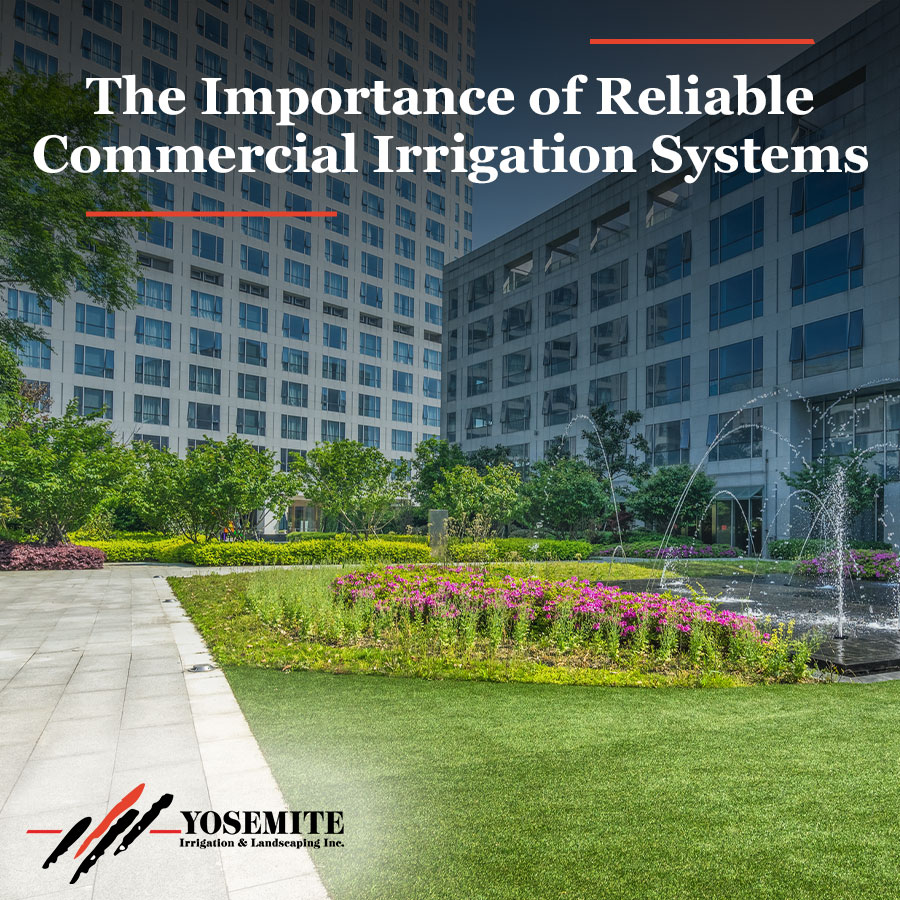 Reliable commercial irrigation systems aren't just to protect the investment you have made in landscaping. They also help maintain the best appearance possible, which affects the impression you make on anyone who visits your property. If you want to be perceived as professional and a legitimate business, don't skimp on having a beautiful, well-designed landscape.
Another important aspect of commercial irrigation systems is to be designed to use the right amount of water. A properly installed high-quality system will use less water, which is good for the environment and your utility budget. Overwatering can also deplete fertilizer and nutrients, resulting in needing more than necessary to keep your landscape healthy.
If you would like to have your current irrigation system assessed or need to know about commercial irrigation systems for a new construction project in the St. Augustine, Florida area, reach out to us at Yosemite Irrigation and Landscaping, Inc. We are a commercial landscaping and irrigation services company that will work diligently to achieve your objectives. Contact us today to learn more.