Give your garden what it needs with a high-quality irrigation system.
The growing season in St. Johns, Florida is known to be hot, which causes evaporation at a high rate. When the water evaporates from the soil, it dries the soil out quickly, which is not conducive to a thriving garden. Instead of doing back-breaking labor daily to water your garden manually, a garden irrigation system is a great solution.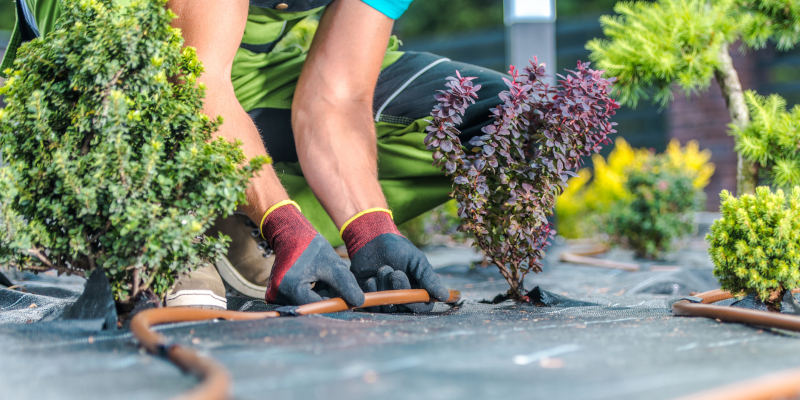 At Yosemite Irrigation and Landscaping, Inc., we specialize in irrigation systems that will make your life easier and help you have a proliferative garden. Our team has served the St. Johns area since 2018 and has a variety of different types of irrigation systems to suit your needs. We are happy to assess your property to determine what garden irrigation system will work best for your unique circumstances.
In this area, it is common for people to water their gardens with a sprinkler system, but this can be wasteful and also cause issues for the plants you are caring for. When a garden is watered from above, the water can promote disease on the leaves, fruit, and stem of the plant, and it saturates the entire area, leaving no dry areas between the rows of plants.
If you are in the market for a garden irrigation system and would like a more automated, efficient process for tending to your garden space, reach out to us. We are irrigation specialists and will be able to help you optimize your watering techniques with high-quality products that are expertly installed. All of our irrigation systems have a one-year warranty, and we will make sure everything is installed correctly for seamless function and ease of use. Give us a call today to discuss your needs and to schedule with our friendly, professional team!
---
At Yosemite Irrigation and Landscaping, Inc., we offer garden irrigation systems for customers in St. Augustine, Fruit Cove, St. Johns, Jacksonville, Ponte Vedra Beach, Palm Valley, Vilano Beach, Butler Beach, Crescent Beach, Elkton, Flagler Estates,  Nocatee, Palm Coast, and throughout Flagler County, Florida.