Our team at Yosemite Irrigation and Landscaping, Inc. wants to help you keep your lawn looking its best, and one thing that can be a real obstacle to achieving the lush, green expanse you are aiming for is a drainage problem. In this article, we'll go over a few ways to tell whether you have an issue with lawn drainage–if you notice any of the following signs, we encourage you to give us a call to get our experts on the job as soon as possible.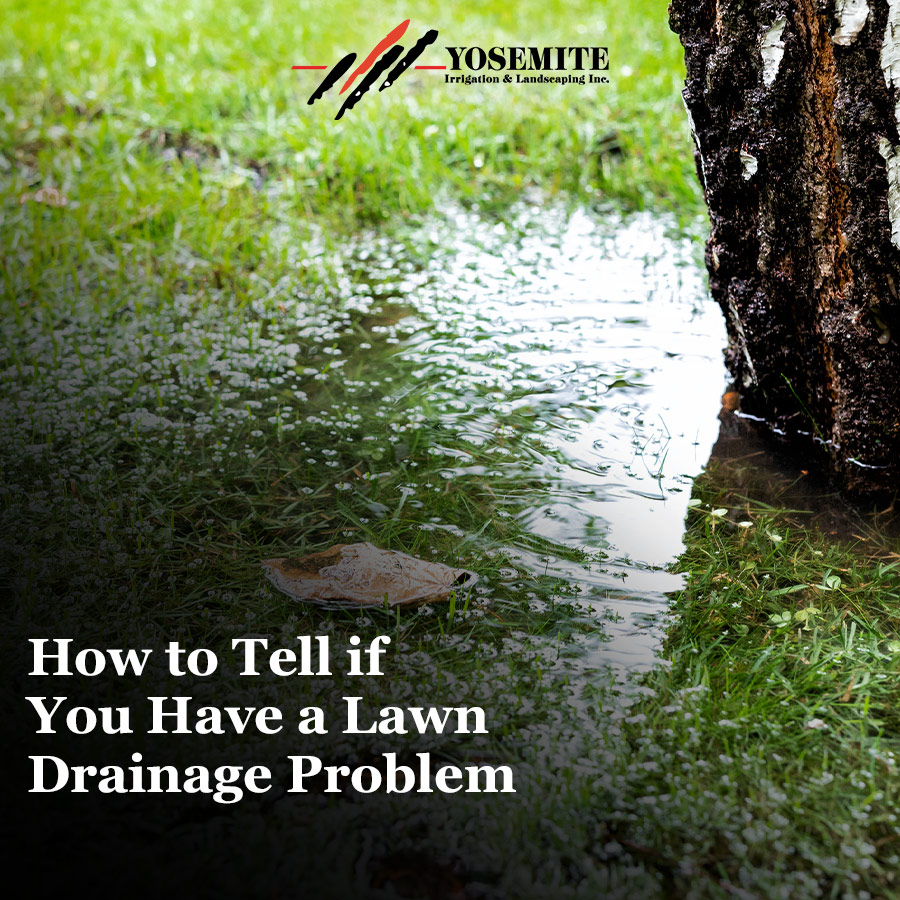 Soil Erosion- One clear sign that you have a lawn drainage problem is the soil eroding. If your topsoil is being eroded, you will typically see pits or fissures in the dirt, or areas where the soil level drops for no apparent reason. This result of poor drainage needs to be addressed right away, as the structures on top of the soil will collapse if too much of the dirt underneath gets swept out from under them.
Pooling Water- If your lawn drainage is working properly, all the water should flow downhill and away from your home or business, rather than forming standing pools. If you notice that there are puddles under your gutters or downspouts, it means that they aren't providing proper drainage, and you should have them checked out.

Soggy Crawlspace- A third place to look for signs that you have a lawn drainage problem is in the crawlspace under your building. The soil under the building should be dry–if there are damp spots or puddles, then your lawn is sloped in such a way that it's sending water back toward the building instead of downhill and away.