Local property owners can always rely on our trusted irrigation contractors.
All properties rely on irrigation systems to supply moisture to the various living elements, such as the trees, grass, bushes, and plants. This type of system generally includes sprinklers, which are connected to an electrical panel. The panel gives the property owner control over the function of the irrigation system, determining which sprinkler heads emit water and for how long they run. The design and installation of the irrigation system on your Palm Coast, Florida property likely took place during the construction process. But if you're dealing with issues, you may be looking for a trusted provider of sprinkler services.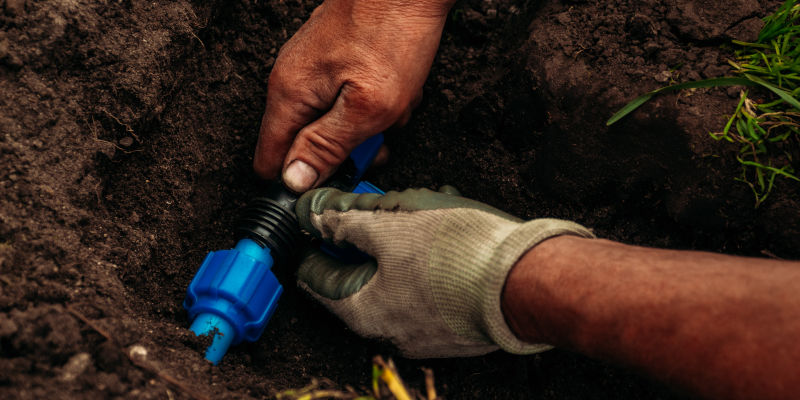 This is where an irrigation contractor comes in. A knowledgeable professional in this role can tackle a range of needs, including system design and installation, maintenance, and repairs. Local property owners can always rely on our trusted irrigation contractors at Yosemite Irrigation and Landscaping, Inc. We have extensive experience in the industry and can take on projects of all sizes and scopes. Our company serves as the gold standard in the area with more than three decades of combined experience.
You may need an irrigation contractor to handle the design and construction of a new system on a property where construction is taking place. Our technicians can also resolve issues with existing systems, ensuring that the landscaping receives proper moisture. When you're looking for the best in irrigation services, don't hesitate to reach out to us. We'll be happy to assist and get the water flowing on your residential or commercial property once again.
Our contracting department operates as an entire separate office from our residential teams. Specializing in the initial irrigation installation in new construction as well as landscaping, including sod, trees, plants, and sleeves, our contractors take pride in offering the best overall experience as subcontractors to the builders Yosemite works with, from our office personnel communications system to our technicians executing the installation at the construction site. Finally, once the inspection is passed, we hope we've earned the opportunity to work with the general contractor again.
---
At Yosemite Irrigation and Landscaping, Inc., our irrigation contractors proudly serve customers in St. Augustine, Fruit Cove, St. Johns, Jacksonville, Ponte Vedra Beach, Palm Valley, Vilano Beach, Butler Beach, Crescent Beach, Elkton, Flagler Estates, Nocatee, Palm Coast, and throughout Flagler County, Florida.