You can count on our experts to provide the irrigation solutions you need.
Despite its "Sunshine State" nickname, Florida's climate is characterized by heavy annual rainfall. For much of the summer, it rains nearly every day. While it's easy to assume that such frequent rainfall makes it easy to keep your landscape properly hydrated, in reality this is not always the case. You will still need to water your lawn and other plants sometimes, and assuming the rain already took care of this task can easily lead to dry and unhealthy foliage.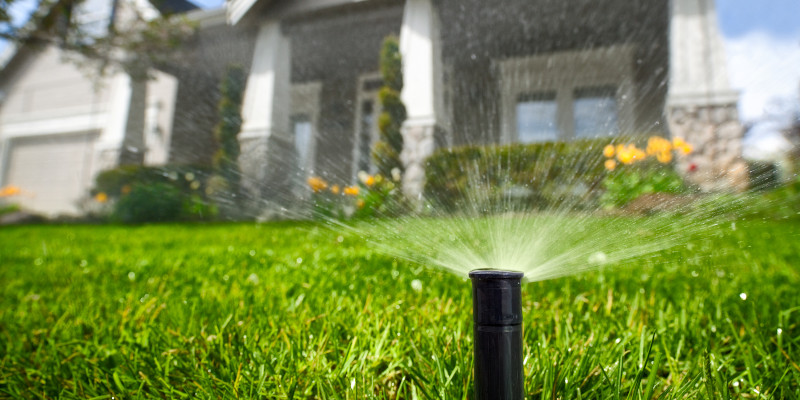 If you want to take all the guesswork out of this task, you can turn to our team at Yosemite Irrigation and Landscaping, Inc. We have extensive experience in the industry, and we can provide the irrigation services you need.
When you turn to our team for help with irrigation, we will first take a look at your landscape to see where the various plants are located. Then, we'll draw up plans for a new irrigation system, making sure to space out the sprinkler heads to ensure all the plants get enough water to thrive. Our team will then take care of the installation process for you and test the new system to make sure it is working properly.
Our team is proud to serve the community in Palm Valley, Florida, and we want to help you keep your landscape lush and healthy. If you are interested in installing an irrigation system on your property, just give us a call today to find out how to get started.
---
At Yosemite Irrigation and Landscaping, Inc., we offer irrigation services for customers in St. Augustine, Fruit Cove, St. Johns, Jacksonville, Ponte Vedra Beach, Palm Valley, Vilano Beach, Butler Beach, Crescent Beach, Elkton, Flagler Estates, Nocatee, Palm Coast, and throughout Flagler County, Florida.
Similar Services We Offer: