Our team of experienced technicians can diagnose and resolve issues with home irrigation systems.
The irrigation system at your home likely includes multiple sprinklers, all connected to an electrical panel that allows you to control when they run and for how long they spray water throughout the outdoor space. However, this type of irrigation system can experience issues. Someone can run over a sprinkler head when mowing the lawn or accidentally cut through a line when digging in the garden. Dealing with your home irrigation system on your own can be a challenge, especially if you're not familiar with the setup and layout of this type of system. Instead of struggling with these components, allow our team at Yosemite Irrigation and Landscaping, Inc. to take care of your needs.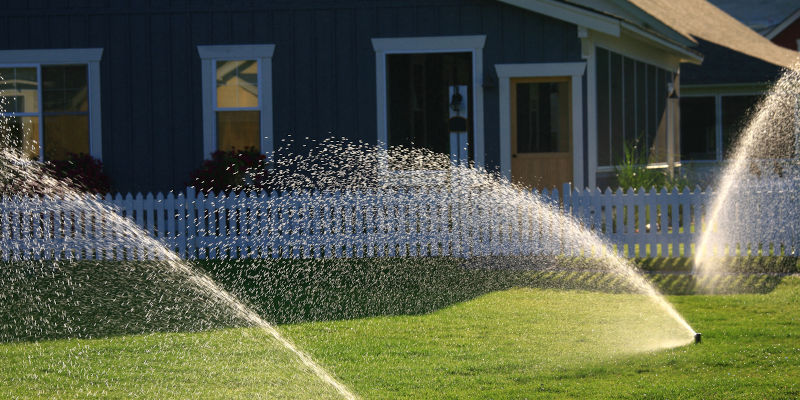 We have a team of experienced technicians who can diagnose and resolve issues with home irrigation systems. When you notice an issue with your system, such as a sprinkler that won't rise up or spray properly, wet spots in certain areas of the yard, or rising water bills, give us a call, and we'll send a technician to troubleshoot the problem. From there, we'll talk to you about repair options and get started as soon as possible. We want to make it easy for you to maintain the health of your landscaping without wasting a lot of extra money on water.
Think Specializing in the highest level of quality service and efficiency, in all aspects – Irrigation & Landscaping
With over three decades of combined experience in the landscaping and irrigation industry, we can tackle any problem that may arise with the system at your home. We provide home irrigation installation and repair services to property owners in Palm Valley, Florida and the surrounding area, so contact us today to get started.
---
At Yosemite Irrigation and Landscaping, Inc., we offer home irrigation services for customers in St. Augustine, Fruit Cove, St. Johns, Jacksonville, Ponte Vedra Beach, Palm Valley, Vilano Beach, Butler Beach, Crescent Beach, Elkton, Flagler Estates, Nocatee, Palm Coast, and throughout Flagler County, Florida.
Similar Services We Offer: