You can count on our landscaping company to take your landscape to the next level.
Even if you have a green thumb, you may still need help from professional landscaping companies to design and install the beautiful landscape you envision. Our team at Yosemite Irrigation and Landscaping, Inc. has extensive experience in the landscaping industry, and you can count on us to provide the services you need. Whether you need help to select the best type grass and other plants to thrive in this climate or want to execute a more extensive project, we encourage you to give us a call to enlist the help of our experts.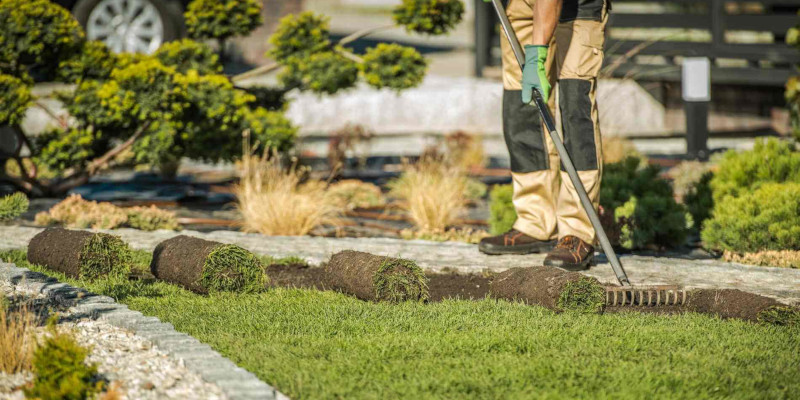 One example of the kinds of projects landscaping companies can help you with is irrigation. If you are having trouble with watering your plants appropriately or are simply tired of doing it yourself, you can turn to our team to have us design and install an irrigation system to keep your landscape properly hydrated automatically.
In addition, we can help you with things like drainage—if water is pooling on your lawn or flowing towards your building, you can turn to us to get the effective drainage solutions you need. We can also install lighting around your landscape to allow you to show off the foliage even at night and entertain in your outdoor seating areas after dark.
We strive to be one of the leading landscaping companies in the Palm Valley, Florida area, and we want to help you elevate your landscape design. To find out more about what we can do for you, just give us a call.
---
At Yosemite Irrigation and Landscaping, Inc., we are proud to be one of the best landscaping companies serving customers in St. Augustine, Fruit Cove, St. Johns, Jacksonville, Ponte Vedra Beach, Palm Valley, Vilano Beach, Butler Beach, Crescent Beach, Elkton, Flagler Estates, Nocatee, Palm Coast, and throughout Flagler County, Florida.