We offer tree trimming services to keep your trees looking healthy and beautiful.
There is nothing that adds beauty to a property quite like a tree. Trees add depth, color, shade, and texture to any property, and they are very visually pleasing. There are so many different types of trees, and most of them can be planted with other trees to make a unique landscaping design. Trees do not require a lot of maintenance, but they do need trimming from time to time to make sure they have a nice shape. Tree trimming also needs to be done on trees that have been damaged by the weather. If you own a residential or commercial property in St. Augustine, Florida we offer excellent tree trimming services.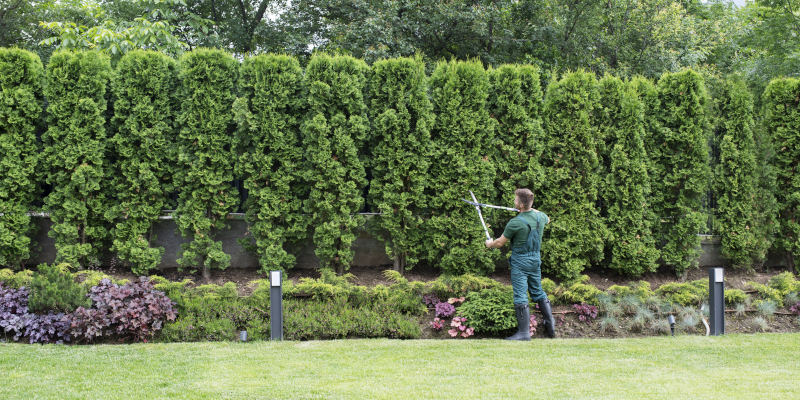 When you choose to work with us at Yosemite Irrigation and Landscaping, Inc. you are getting a team of experienced professionals who offer quality tree trimming services. We can trim all types of trees, including palm trees. When you try to trim trees yourself, you may end up damaging the tree if you trim it incorrectly. We know exactly what to do to each type of tree to make sure it is trimmed the way it needs to be. We can also trim broken trees– hopefully by getting rid of broken branches, we can save the tree for you. We'll bring all the equipment needed to trim your trees the right way. Whether you have five trees or 25 trees, we can trim them all for you.
Reach out to us today if you would like to know more about the benefits of tree trimming or if you have any questions for us. We are very reliable and trustworthy, so you can trust us on your property. We will arrive on time and ready to get started working with your trees. We offer excellent customer service and will work hard to make sure you are happy with the work we do.
---
At Yosemite Irrigation and Landscaping, Inc., we offer tree trimming services for customers in St. Augustine, Fruit Cove, St. Johns, Jacksonville, Ponte Vedra Beach, Palm Valley, Vilano Beach, Butler Beach, Crescent Beach, Elkton, Flagler Estates, Nocatee, Palm Coast, and throughout Flagler County, Florida.
Similar Services We Offer: