Our team can alter your irrigation system to accommodate your swimming pool area.
Swimming pools are common features at homes in Fruit Cove, Florida. If you are thinking about installing a swimming pool or need assistance with the irrigation system around your swimming pool area, reach out to us at Yosemite Irrigation and Landscaping, Inc. Our professional team has been serving the area since 2018 and specializes in all types of irrigation systems.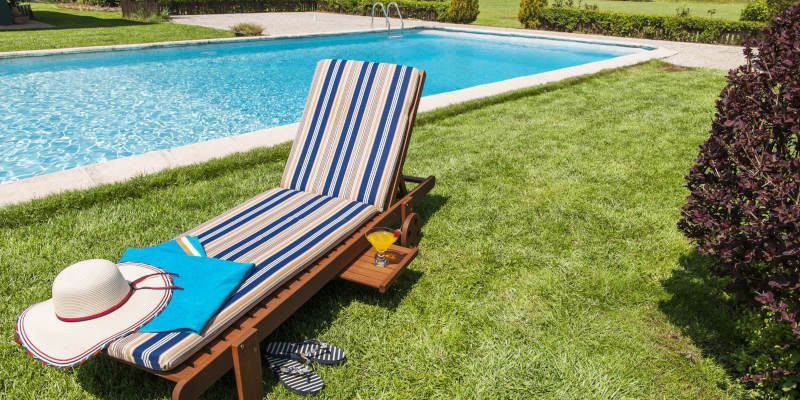 If you are thinking of getting a new swimming pool and have an existing irrigation system, we can help manage the project by relocating the irrigation system to accommodate the pool. After your pool is dug and placed, we can reinstall the irrigation to keep the area around your pool beautiful and well-watered.
Irrigation systems have many different components, from the piping and valves to the power source to run it. Our team has experience with these swimming pool irrigation projects and can carefully relocate your irrigation system to keep your components intact so they will be of continued use to you. Digging and preparing for a pool without taking care of your irrigation system first will damage it and can render it useless in many cases.
Additionally, our team can help if you would like to install irrigation around your swimming pool area to keep your yard beautiful, green, and lush. We are skilled in managing swimming pool irrigation projects and will place your system in the most useful configuration for your specific needs.
If you need assistance with your swimming pool irrigation project, reach out to us. We are happy to help alter your existing system to accommodate your new pool or navigate around your existing pool to place a high-quality irrigation system to support your yard and needs. We are a local, family-owned business, and we take great pride in caring for you and reducing any headache and hassle when we can. Give us a call today to consult with us and schedule with our skilled, reliable team!
---
At Yosemite Irrigation and Landscaping, Inc., we offer swimming pool irrigation services for customers in St. Augustine, Fruit Cove, St. Johns, Jacksonville, Ponte Vedra Beach, Palm Valley, Vilano Beach, Butler Beach, Crescent Beach, Elkton, Flagler Estates, Nocatee, Palm Coast, and throughout Flagler County, Florida.